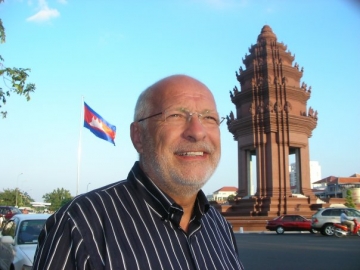 H.E Dr. Raoul Marc JENNAR
Advisor to Royal Government of Cambodia
E-mail : raoul@shnotary.asia
PhD in Political Science from the Institut National des Langues et Civilisations Orientales, Paris, France.
He used to work, as consultant, for Oxfam International, for the UN, for UNESCO, for the European Commission, for the Cambodian Government.
His experience included research and publications about the World Trade Organization rules, the European Union institutions and regulations and the relations between EU and Cambodia.
He used to advise the Royal Government of Cambodia on border issues. He was, as expert, part of the Cambodian delegation to the International Court of Justice for the case of the Preah Vihear Temple.
As an analyst of political regimes, he used to advice the Khmer rouge tribunal for the case of the director of the security centre S 21.
He shares his time between France and Cambodia since more than 26 years. H​​e is the author of more than twenty books and a regular contributor for the monthly French revue
Le Monde diplomatique
.
---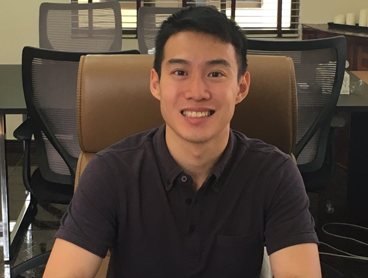 Kevin Chang
Counselor/ Oversea Corporate Affairs Manager
Email:
k_chang86@hotmail.com
Taiwan Tel: +886 935-600-898
Cambodia Tel: +855 15-585-585
Major in Business economics, specialize in international relations from the University of California Irvine. Being raised in asian soil and educated in the western society, he managed to adapt and find harmony between both unique cultures. Kevin used to work as a consultant, business investment adviser and is an active investor himself.
With his experience as an investor and working with foreign investors, Kevin's knowledge and expereince excels in solving domestic problems within Cambodia and to give tailor made advices to clients from all over the world. He's fluent in both Chinese and English.
---


BUDIUTOMO, Nathan

Counselor / Overseas Corporate Affairs Manager
Email: nathan.budiutomo@rafflesinvestments.com
Singapore Tel: +65 81015757
With a Master's degree in Business Administration from National University of Singapore, Nathan has strong and proven business acumen with a flair for corporate development and management, negotiations, business consultation and project management.
Nathan is proficient in providing harmonized solutions for different business needs and conditions,having experience in working with entrepreneurs and investors in multicultural environment.He is able to provide clear and simplified advice for investors wishing to do business in Cambodia.
Nathan speaks English and Indonesian as his native languages, and is also able to communicate in basic Mandarin Chinese and Spanish.