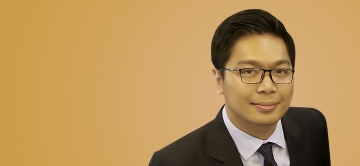 LLM in Social International Law from Lumière Lyon 2 University, FRANCE
Areas of Expertise: Real Estate & Banking
Tel: (855) 67 766 766 / E-mail:
mony@shnotary.asia
Mony's experience included advising on sale and purchase of multinational companies, and arranging the project of corporate merger and joint venture. Prior to join SETHAVITOU Notary Public, Mony worked for one of the biggest telecom companies in Cambodia where he was in charge of drafting and reviewing various agreements in terms of corporate view. Mony used to work at the international law firm Freshfields Brukhaus Diringer, Paris office and he was six month notary intern at SCP Pascal Chassaing in Paris 7ème Arrondissement.
With his ambition in research, Mony got qualified as a Ph.D Candidate at Doctorat Law School of Lyon and member of CERCRID (Centre de Recherche et Crititque sur Le Droit). Mony is also an invited lecturer of law at University of Puthisatra and University of Cambodia & University of Law & Economics.
Mony speaks English and French as foreign languages.